Skip to main content
Community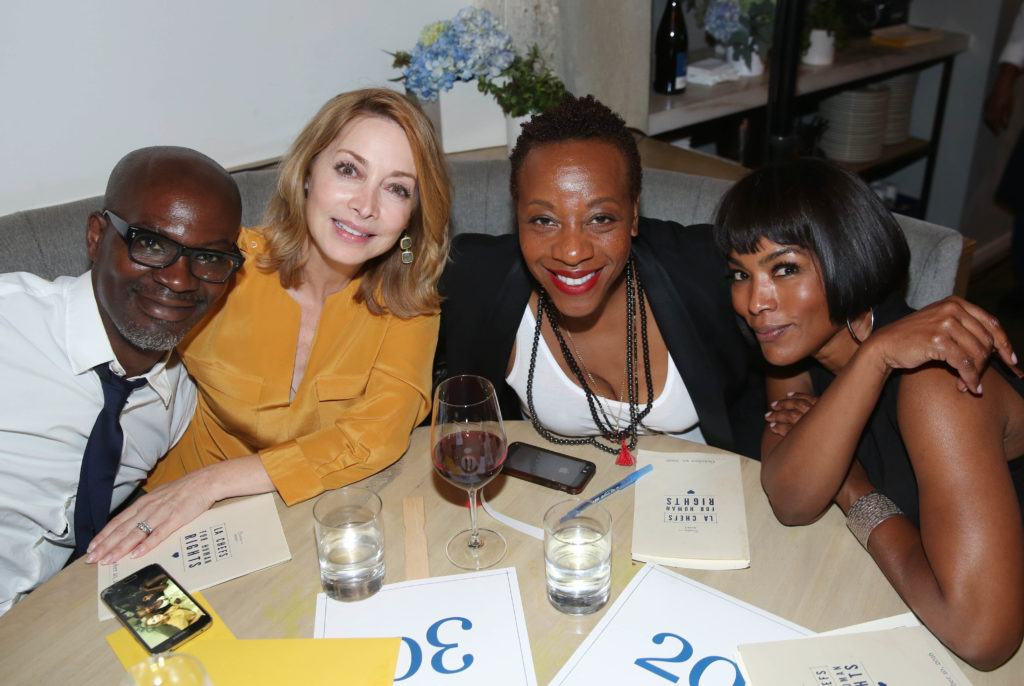 Cassia is committed to giving back and rebuilding the lives of our fellow Angelenos through LA Chefs for Human Rights (LACHR), a fundraising platform founded by co-owners Kim Luu-Ng and Chef Bryant Ng to benefit and increase awareness of local human rights causes.
Since 2016, LA Chefs for Human Rights has raised over $1,070,000 by uniting some of the city's most celebrated chefs, bakers, entertainers and human rights advocates through a series of in-person and virtual galas and events. 100% of the funds have gone towards local non-profits, which include Program for Torture Victims to support medical care and legal services for refugees seeking asylum, and The People Concern to feed and provide homeless individuals and families with temporary and permanent housing. During the height of the COVID-19 pandemic in 2020, Cassia and the Rustic Canyon Family also donated hundreds of meals to The People Concern's three interim housing sites in Santa Monica.
With the rise in violence and hate directed towards the Asian community over the past few years, LACHR is partnering with Asian Americans Advancing Justice Southern California in 2023. Funds raised during the LA Chefs Ruby Table event on April 24 will benefit AJSOCAL's mission of protecting and strengthening the rights and dignity of Asian American and Pacific Islander (AAPI) communities, especially those that are most disadvantaged.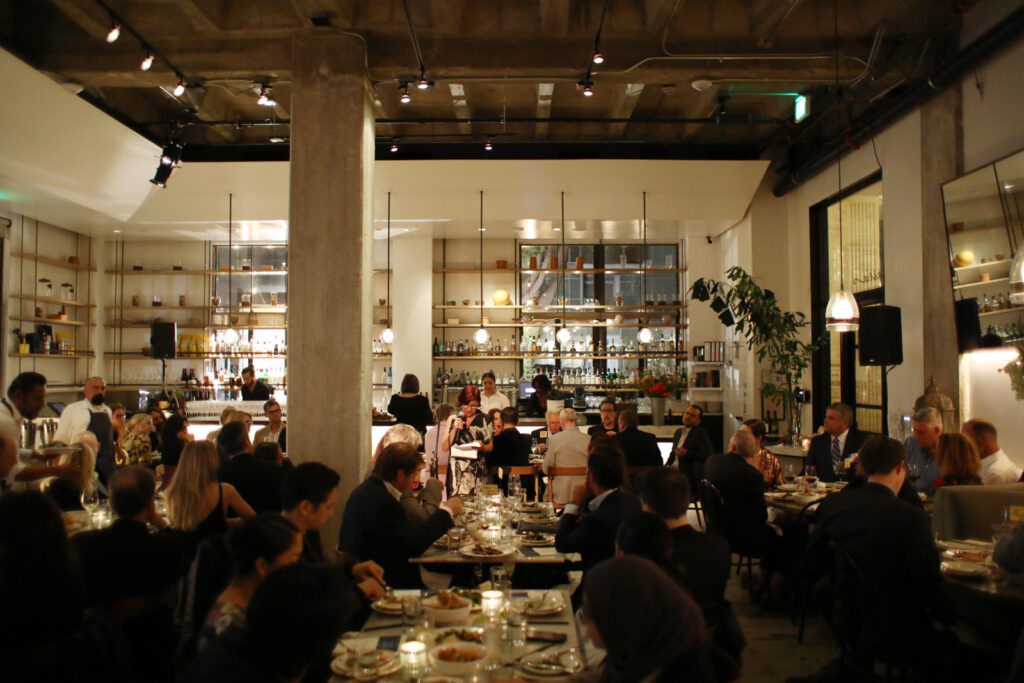 The inaugural 2016 gala raised over $100,000 for Program For Torture Victims (PTV) and featured an incredible 8-course dinner by Bryant, Nancy Silverton, Niki Nakayama, Carole Iida-Nakayama, Ray Garcia and Zoe Nathan, and moving speeches by dissident blogger, human rights activist & 2013 International Women of Courage Award-winner Ta Phong Tâ`n and USC English Professor/Chair & Pulitzer Prize-winning author Dr. Viet Than Nguyen.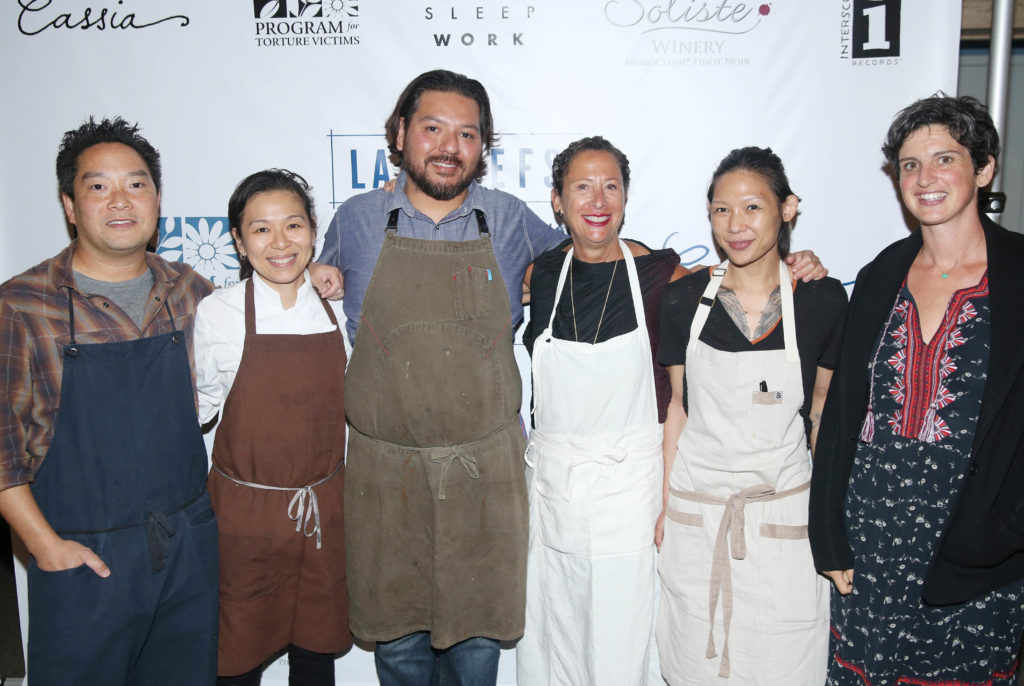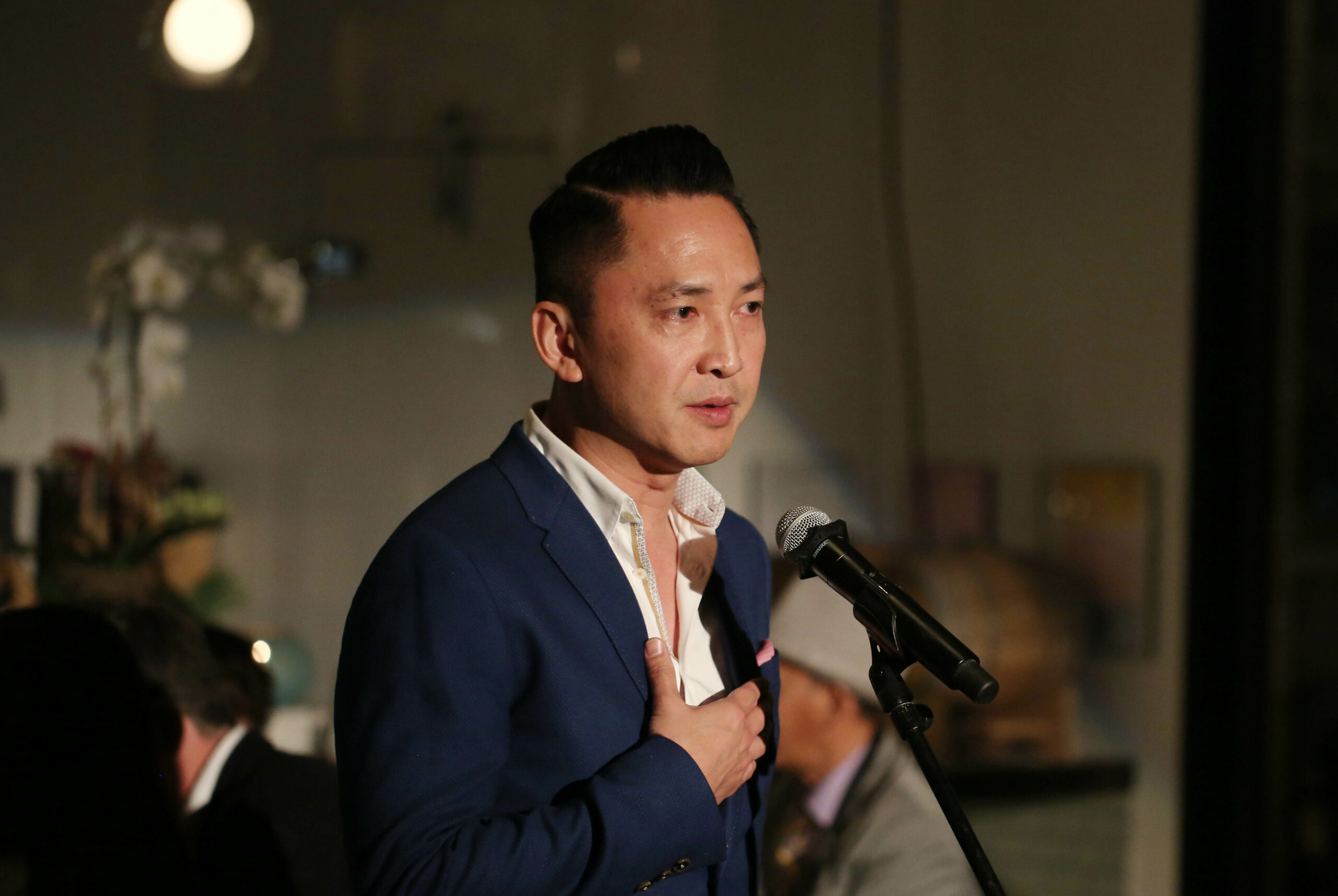 In 2017, we partnered with PTV again and raised about $140,000 with Jeremy Fox, Jessica Koslow, Walter Manzke, Zoe Nathan and Bryant preparing a beautiful dinner. Chris Cornell was honored with a posthumous Human Rights Hero Award for his philanthropic and humanitarian efforts, and Oscar-nominated filmmaker Evgeny Afineevsky was the evening's Honorary Guest Speaker.
Watch the video from our 2017 LACHR charity benefit online via YouTube.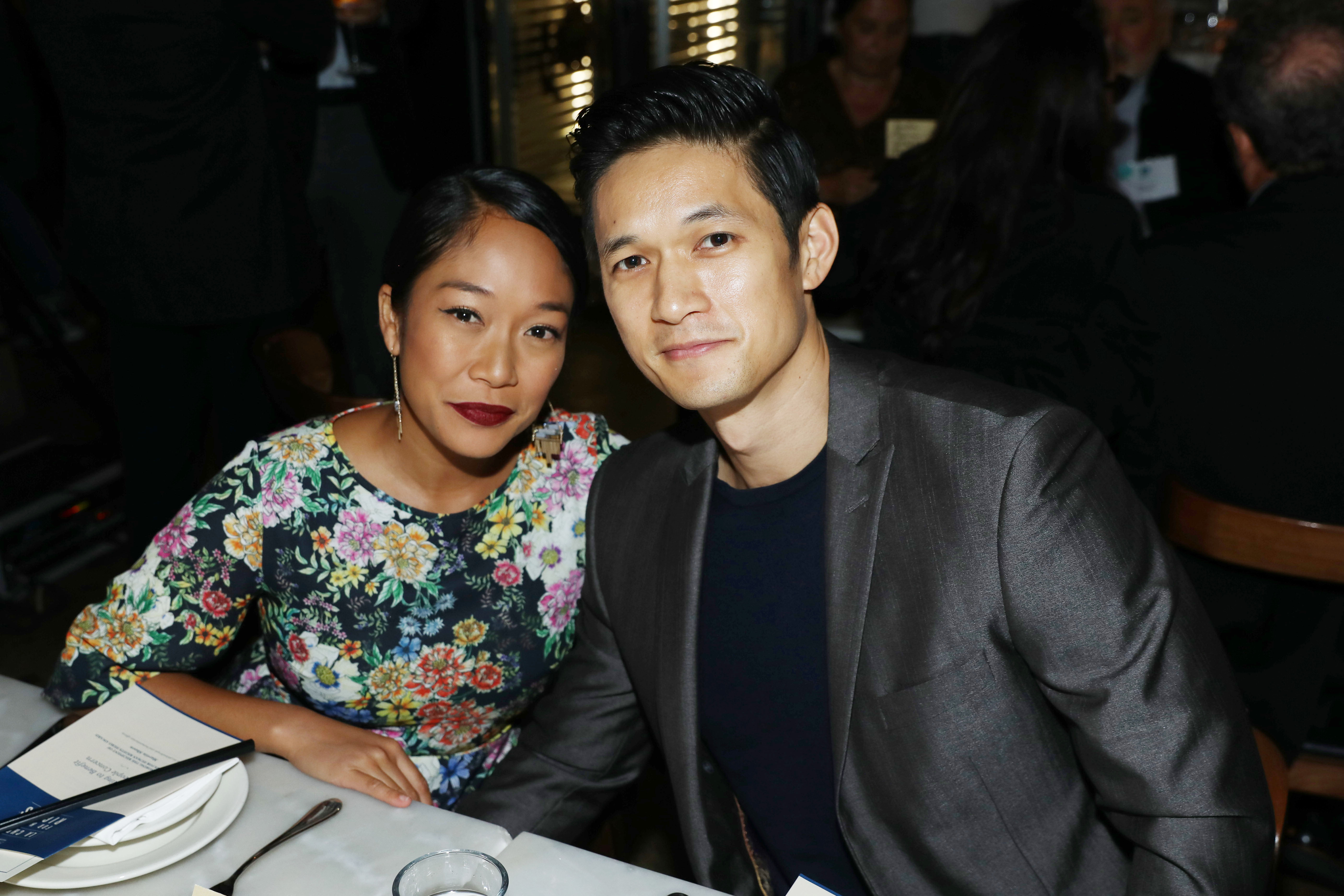 In 2018, we began our partnership with The People Concern and that year's gala generated $192,000 in donations. Guest chefs included the return of Niki, Carole and Zoe, alongside Steve Samson and Carlos Salgado, with the Human Rights Hero Award given to actor and activist Martin Sheen for his continued philanthropic work to help end the plight of homeless individuals, which you can watch a video of online. Cassia also partnered with Mendocino Farms in March 2018 to create a charity sandwich, with 100% of the profits going towards The People Concern.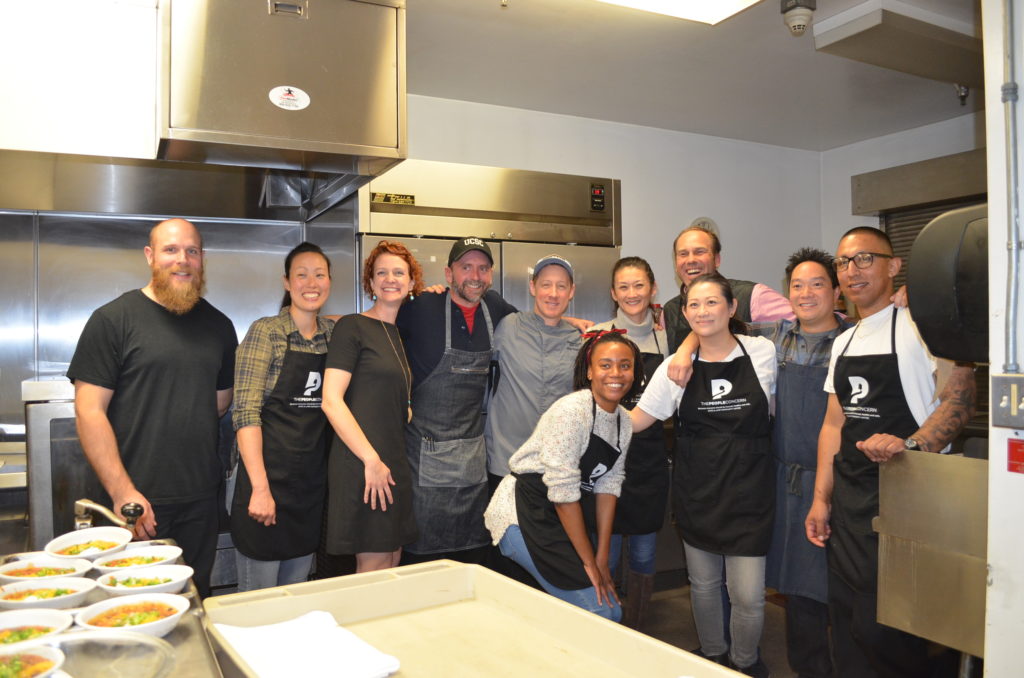 In 2020, due to the COVID-19 pandemic, we went virtual for a "Dear Neighbor" event with The People Concern. That celebration gathered a variety of talented chefs, such as Martin Yan, Roy Choi, Nyesha Arrington, Ori Menashe & Genevieve Gergis and Niki Nakayama & Carole Iida-Nakayama, along with actors Martin Sheen, Marianne Jean-Baptiste, Harry Shum Jr. and more, to deliver messages of hope, raising $234,976.
2021's virtual fundraiser—"Tonight! With The People Concern and LACHR"—was hosted by Emmy Award-winning actress Jane Lynch, and featured special guests like Martin Sheen, Roy Choi, Marianne Jean-Baptiste and Ben Vereen. The evening broke a LACHR fundraising record, bringing in just over $336,000 for The People Concern!