We're Closed Today
Our hearts are absolutely breaking for those who continue experiencing racial inequality and injustice in this country. We love and stand with you. In accordance with Santa Monica's 1 p.m. curfews for business districts and for the safety of our beloved employees and guests, we will be closed today. We look forward to helping this community heal, rebuild and strive for lasting change.
Open Sunday-Thursday 4-8pm and Friday-Saturday 4-9pm for curbside pickup & delivery.
Even though the county is letting restaurants re-open for dine-in, we need a bit more time to ensure we can do so in the safest way possible. We know you're all eager to dine with us again, and we seriously can't wait to open our doors. Sign up for our e-newsletter or stay tuned here for the date and juicy details! For now, we're still offering awesome takeout and delivery options, like…
Family Size Dinners, Wine, Beer Growlers and Cocktails. 
Accepting phone orders at 310.393.6699 starting at 1pm. For curbside pickup, pull up in front of our building, give us a call and we'll bring out your order. Delivery available via ChowNow, Doordash, Caviar, GrubHub, Postmates and Uber Eats.
To buy gifts cards from us, click the button below or visit our Rustic Canyon Family Shop.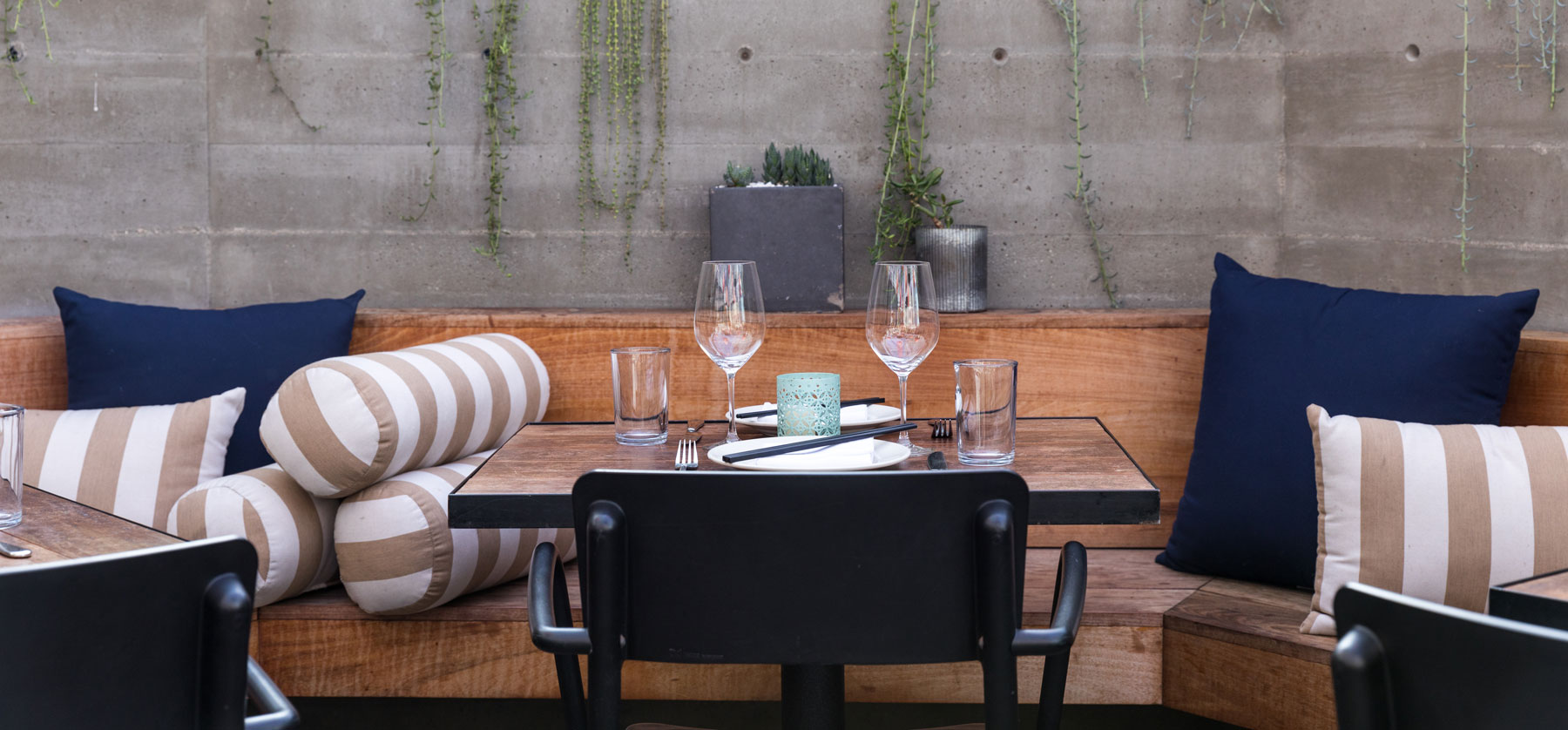 Rustic Canyon Family
What started off as an intimate series of family dinners in Founder Josh Loeb's Rustic Canyon home became the flagship restaurant in December 2006, and also where he eventually met his wife — award-winning baker Zoe Nathan. Josh and Zoe, both Santa Monica natives, began organically opening more neighborhood restaurants with their partner Colby Goff to form what is now the Rustic Canyon Family.
This collection of beloved, chef-driven dining destinations includes Rustic Canyon, Huckleberry Bakery & Cafe, Sweet Rose Creamery, Milo & Olive, Esters Wine Shop & Bar, Tallula's, Milo SRO, Cassia Rice & Noodle Kitchen and Birdie G's. Cassia Rice & Noodle Kitchen operates out of Cassia as a delivery-only and take-out "kitchen within a kitchen" offering comforting and affordable Southeast Asian fare. The group embraces seasonality and makes as much as possible in-house using classic craftsmanship and technique, sourcing the highest-quality ingredients from local farmers and vendors with sustainable practices.
Each restaurant takes "family" to heart, by ensuring all guests, as well as employees, feel at home, and leave satisfied, nourished and inspired.
To keep up with news from the Rustic Canyon Family, sign up for our e-newsletter. We respect your privacy and will not share your information with anyone.